*This is a machine-translated text of the original article.
Fuji Television Network Inc announced about agreeing a strategic partnership with the Chinese tech company ByteDance Ltd, an owner of video streaming platform Xigua Video (also known as Watermelon Video).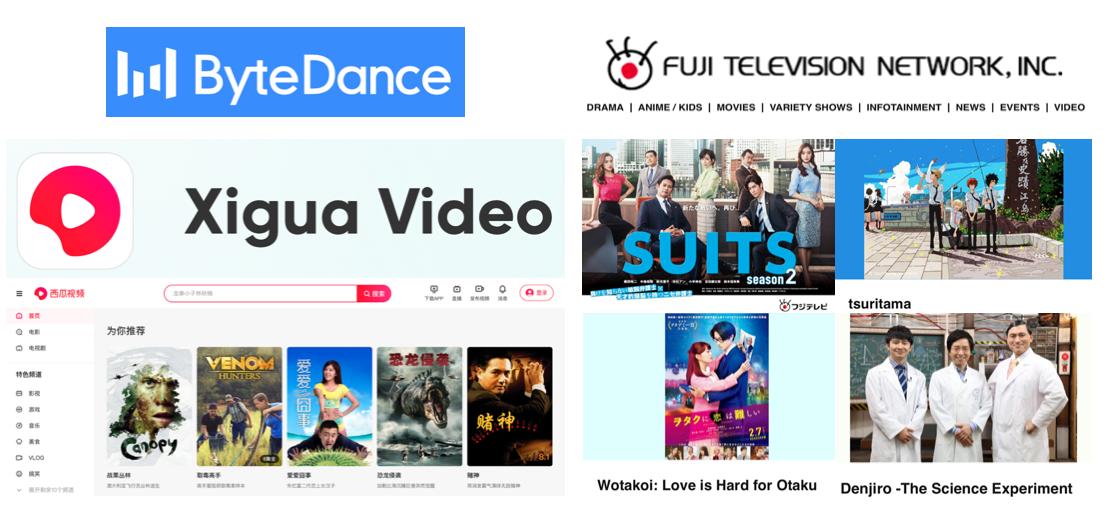 Through this partnership, Fuji Television will be streaming popular drama films, previously broadcast on prime-time TV, making available lots of interesting content on Xigua Video to audience in China.
ByteDance launched Xigua Video platform in 2017 to stream content such as original short films, popular movies and dramas among others.
As of today, it is China's leading video platform with over 100 million active users.
Since 2013, Fuji Television has been offering content to Chinese audience via such streaming platforms as iQIYI and Youku, and movie production company SMG (Shanghai Media Group).
By forming business alliance with ByteDance, the company aims to reach younger audience in China.
It also intends to promote communication among young generation in Asia through entertainment.
Original Text: https://ampmedia.jp/2020/05/22/fujitv-bytedance/