*This is a machine-translated text of the original article.
Mazda Motor Corporation announced about launch of its new online service "Mazda RX-Vision GT3 Concept" which it developed jointly with Polyphony Digital Inc.
"RX-Vision GT3 Concept" is Mazda's newest virtual racing car.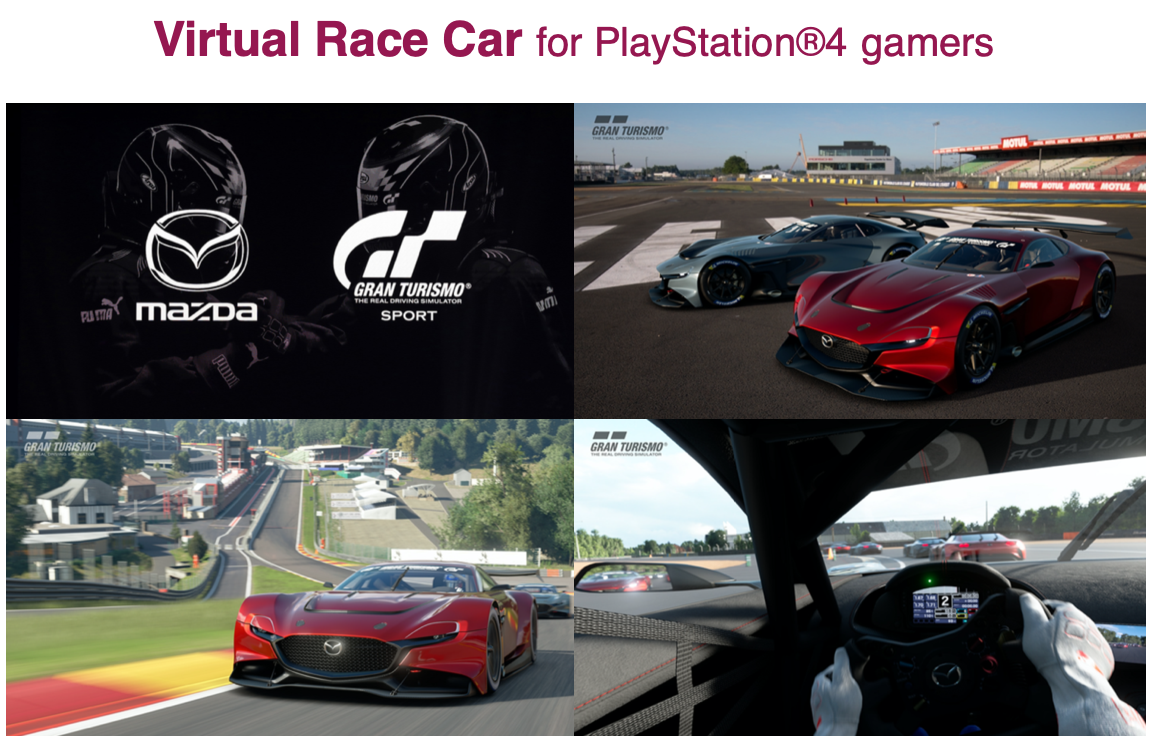 *The "MAZDA RX-VISION GT3 CONCEPT" is a co-creation of Mazda's designers and Polyphony Digital's digital modelers. The original "MAZDA RX-VISION" was selected as the "Most Beautiful Concept Car of the Year" at the 33rd Festival Automobile International held in France in January 2016.
It will be offered to PlayStation®4 users who play racing simulation video game "Gran Turismo Sport" by Sony Interactive Entertainment Inc.
The company aims to create a new car culture, which transcends national borders and geographical barriers, language differences and generational gaps, so that people worldwide who love automobiles can stay connected via "Digital Motorsport" amid ongoing pandemic situation.
Original Text: https://ampmedia.jp/2020/05/22/mazda-2/