※This is a machine-translated text of the original article.
Isehara city (Kanagawa prefecture) in Greater Tokyo Area and five companies of Nissan Motor Co Ltd, Kanagawa Nissan Motor, Nissan Satio Shonan, and Nissan Prince Kanagawa announced that they had concluded an agreement on cooperation in the supply of electric power from electric vehicles during disasters, focusing on the storage function of electric vehicles.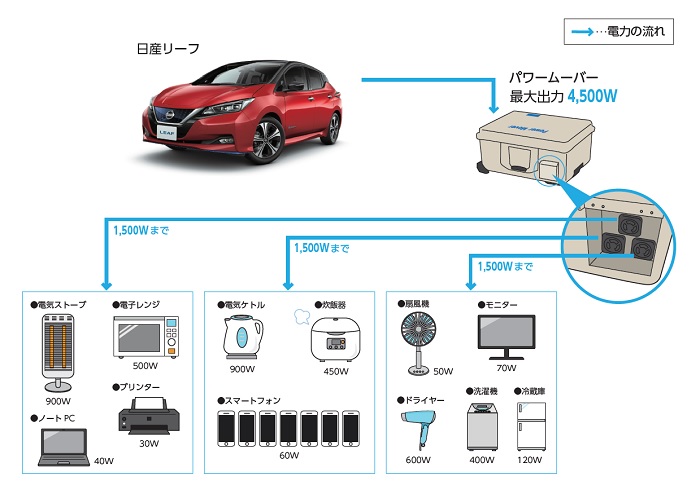 The agreement aims to protect the lives and physical safety of citizens by building a system in which Isehara City can utilize electric vehicles as emergency power sources and by Nissan dealerships in Isehara City renting electric vehicles "Nissan LEAF" free of charge.
In May 2018, Nissan Motor announced its "Blue Switch," a Japanese motorized action to address issues such as reducing environmental impact and disaster countermeasures faced by Japan.
In cooperation with municipalities and enterprises throughout the country, they have actively tackled the transformation of the society through the popularization of electric vehicles.
On the other hand, Isehara City promoted the establishment of a disaster prevention system by introducing the Nissan LEAF into public vehicles in FY2019.
In addition, the company has cooperated with various organizations and companies to strengthen emergency measures in the event of disasters and to create cities that can respond appropriately to disasters and crisis situations.
The agreement was concluded because both sides agreed on their efforts.
For Nissan Motor, the disaster coordination agreement with Isehara City this time is the 22nd agreement in Japan as a disaster coordination agreement with local governments and enterprises.
Isehara City examined the systematic introduction of electric vehicles and external power feeders, and the construction of a system in which the citizens utilize electric vehicles as emergency power sources, on the occasion of this cooperation agreement.
By reinforcing the security of emergency power supplies in evacuation centers near tourist sites, the project aims to secure safety and security not only for the residents but also for tourists, and to make tourists more disaster-resistant.
Original Text: https://ampmedia.jp/2020/02/12/nissan-isehara/