The growing burden of student debt across the globe
Rising student debt and the quality of tertiary education have become subjects of heated debate in recent years.
Student debt in the US has increased from just 3 percent of total consumer debt in 2003 to 11 percent, amounting to $1.4 trillion in 2018, according to the Federal Reserve Bank of New York . When Robert Smith, billionaire founder of private equity firm Vista Equity Partners, announced to the class of 2019 at Morehouse College in Atlanta that he would pay off their student loans, the rationality of his decision was questioned in the public debate.
Meanwhile, the candidates running for the 2020 presidential elections in the US have included the student debt issue in their reform agenda, the Democrat Elizabeth Warren proposing to partially cancel student debt for those, among over 44 million American borrowers, who earn less than $250,000.
In the UK, 83 percent of student loans are forecast to remain unpaid considering £25,000 repayment threshold and graduates' low earnings.
The student debt issue is causing concern about the value of university degrees and points to the importance of apprenticeships, i.e. workplace-based training.
In Japan, 60.4 percent of 25-34 year-olds obtained tertiary education (2017 ) as compared to 31.3 percent in Germany, 47.8 percent in the US and 51.6 percent in the UK.
The student debt problem is seen as an impediment to the young generation's potential to grow and contribute to society, also implying weak consumption and lack of entrepreneurship.
Businesses help employees pay off student loan debt
According to Japan Student Services Organization (JASSO) , one in two persons enrolled in tertiary education have student loan debt, comprising 4.1 million indebted people. In the meantime, 15 thousand people could not repay their student debt and declared bankruptcy in the last five years.
Until recently, JASSO has offered two types of education loan to students. While one is interest-free and the other charges interest up to 3 percent, two-thirds of students in Japan take the latter.
Aiming to support the youth in the face of economic uncertainty, JASSO will start a new scholarship program in 2020 , also exempting students from the payment of tuition fee which on average amounts to about $40,000 for four-year courses.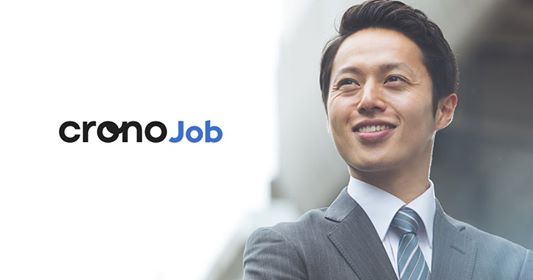 Employers are willing to contribute as well. In November this year, recruitment company Crono launched "Crono Job" service , which involves companies who wish to repay student debt of future employees. Open both to fresh graduates and mid-career applicants, the amount of repaid debt increases with the number of years working for a company.