In August 2019, the seventh conference on African Development (TICAD) was held in Yokohama. While 53 African nations participated, 42 among them were represented by top leadership which can be viewed as a sign of growing expectations for Japan's role in the continent.
While the latest TICAD focused on such issues as private investment and security sector, a joint initiative of "a free and open Indo-Pacific region" taken by Japan and the US in a riposte to China's Belt and Road (BRI) was also included in the debate and acknowledged by the African leaders.
Japan proposed cooperation in such areas as macroeconomic policies, human resource development, infrastructure building, and debt management training, aiming for partnership not burdened by debt service.
As for Japan's private sector, it forecasts up to $20 billion investment in the region with focus on innovative industries and workforce training.
With about 800 locations of Japanese companies across the continent, Japan's presence is comparatively small considering China's expansive strategy in the region. However, the agreements reached in the latest TICAD indicate African nations are ready to build stronger ties with Japan.
African urbanization: its challenges and opportunities
Considering the region's expanding urban population, there are multiple areas for cooperation with the Japanese government and private sector such as infrastructure building and city planning.
In Nigeria's city of Lagos, the current population of 13 million is expected to more than double by 2050, and with daily traffic of five million cars on its roads, the weekly average time lost in traffic jams amounts to 30 hours.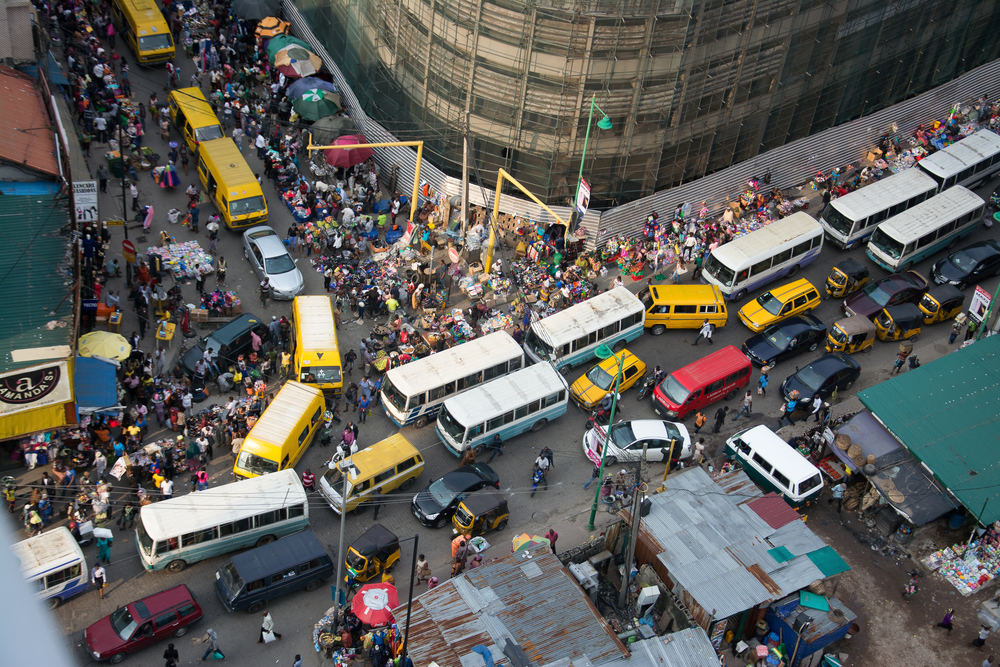 While according to traffic-data provider Inrix, Moscow ranks as the world's most congested city with 210 hours lost annually in traffic jams, congestion in Lagos, not covered by the Inrix study, is estimated at eight times that amount.
Lagos needs to build railroads and a subway system to address the demand for transportation, but considering the time and cost required, motorbike seems to be a preferred transport method.
How local start-up is tackling traffic gridlock
Local start-up MAX.ng started delivery and taxi services using motorbikes in 2015 as a solution to traffic gridlock. According to company data, its motorbike services have been used over million times as of today.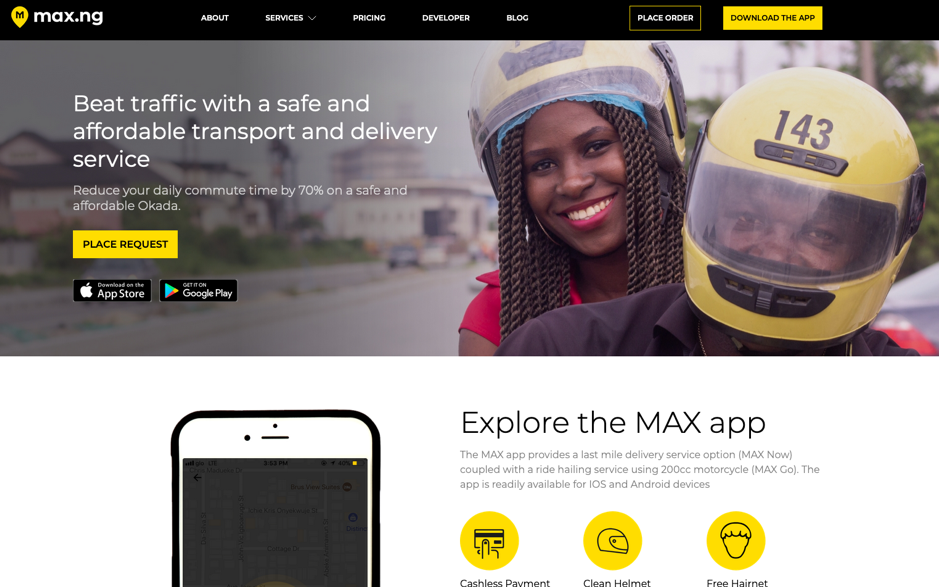 The company has raised funds of $8.5 million so far, with investors in the latest round coming not only from Nigeria but also Europe, the US, and Japan's Yamaha Corporation. It intends to use the freshly raised capital to expand its services into other areas of West Africa such as Ghana and Cote d'Ivoire.
While Yamaha's "Crux Rev" is among most used motorbike models in the fleet, MAX.ng is also interested in the development of electric motorbikes. Ride-sharing companies Uber and Bolt are also present in the African market, operating in Uganda and Kenya.
In addition to transport sector, areas such as healthcare, education, and logistics are awaiting solutions as well. How will Japan approach these tasks? The answer could be in the collaborative effort between multiple parties: corporate sector, start-ups, media and government.