On October 9 2019, Asics Corporation announced the opening of sports center "ASICS Sports Complex TOKYO BAY" in Tokyo's Toyosu area. The new urban sports complex is the world's largest facility for training and fitness activities in low-oxygen conditions.
Located in 17-storey building "D Tower Toyosu", the facility occupies its second and third floors, taking up space of 5000 square meters.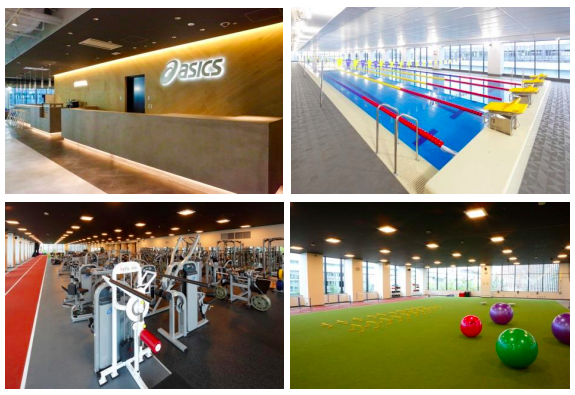 Low-oxygen conditions are characteristic of higher elevations and indicate lower air density. The sports center's hypoxic conditions are said to help train efficiently, improve endurance, lose weight and get fit in less time.
While elite athletes are said to train at high altitudes to achieve best performance, sports science technology allows creating similar low-oxygen conditions at lower elevations, so that anyone aiming to improve heart and lung fitness can do so without leaving the city.
Adjustable air density ranges from normal oxygen conditions up to the level of 4000 meter altitude, and oxygen levels are set to suit the needs in each facility area.
Based on sports science research with the Ritsumeikan Trust, the sports center uses personal fitness data to provide recommendations for hypoxic training to first-time users.
"ASICS Sports Complex TOKYO BAY" opens to visitors from October 10, and starts its service operations on November 1.
"With greater awareness of the importance of mental and physical wellbeing in the age of longevity, our goal is to provide science-based solutions for sports activities. Hypoxic training is one such solution aimed at efficient sports and fitness regime, and preventing and managing lifestyle diseases," says Asics CEO Motoi Oyama.