Osaka-based property developer Sanyu Co. Ltd has announced it will be opening esports hotel "e-ZONe" in Nihonbashi, the city's electronics shopping district in April 2020.
First of its kind in Japan, the hotel is based on a concept of "esports accommodation in Osaka".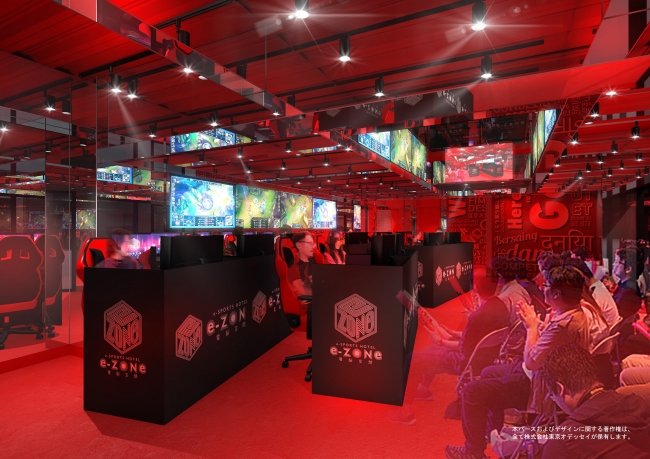 The concept of esports hotel "e-ZONe"
The "e-ZONe" hotel inspired by cyberspace is open to anyone who wishes to experience the world of esports for the first time; to organize an offline meeting; as a place to stay for a team preparing for a tournament.
It is a nine-storey building with its floors 1F to 3F designed as gaming area; floors 4F to 8F are for guest rooms; and it also has one basement floor to accommodate shower rooms.
The gaming area will offer high-spec computer booths with up to 71 seats in addition to live-streaming equipment.
Aiming to provide an exhilarating experience for gamers and esports fans, the hotel is open both to individuals and groups, and will also be used as a venue for tournaments and events.
The hotel developer Sanyu Co. aims to create a space where gamers and fans can communicate with each other and enjoy the world of esports.