SecureBrain Corp., a cyber-security company and part of the Hitachi group, has announced the launch of its new service "SecureBrain Scam Radar BD", designed to ensure secure transactions for companies offering such services as cashless payment, internet banking and e-commerce.
"SecureBrain Scam Radar BD" is a cyber-fraud prevention service based on the company's proprietary technology of big data analysis. It collects and analyzes in real time telemetry data (i.e. data collected from remote location), which is generated when users access a web site or mobile app.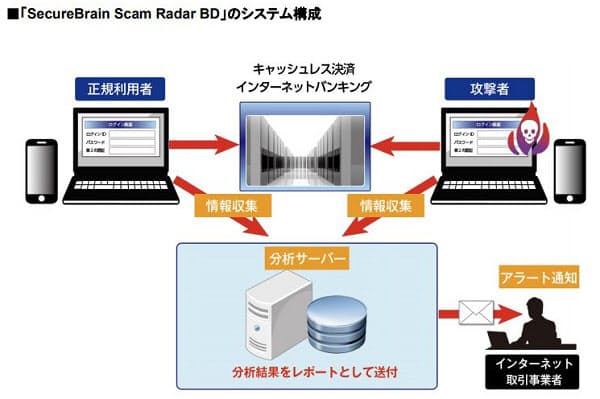 With its know-how in cyber security developed over many years of research, SecureBrain Corp. provides a technology which detects cyber breaches in real time, sends alert messages and visualizes data by compiling a report.
As non-embedded technology based service, "SecureBrain Scam Radar BD" can be integrated into a system of cashless payment and internet banking in short time frame.
Adopting a company slogan "safe web powered by cutting-edge technology", it aims to provide timely solutions to cyber security issues.