Make-up products of small size known as "mini-cosmetics" have been gaining traction in the beauty industry. At the end of 2018, mini-cosmetics appeared on a ranking list of "@cosme" information portal for beauty and cosmetics, which annually publishes keywords trending in the beauty sector.
Given the current trends in the industry, mini-cosmetics brand "em" was launched in February 2019. This line's lipstick, which is smaller than half of the size of a regular product, is already sold out. Meanwhile, the brand continues to gain popularity.
Minori Fuke is a twenty-four-year-old millennial who founded gracemode Inc., a company which created the "em" brand. She started up a company as a fresh college graduate. Here we ask Ms Fuke what made her decide to become an entrepreneur and her thoughts on the future of mini-cosmetics.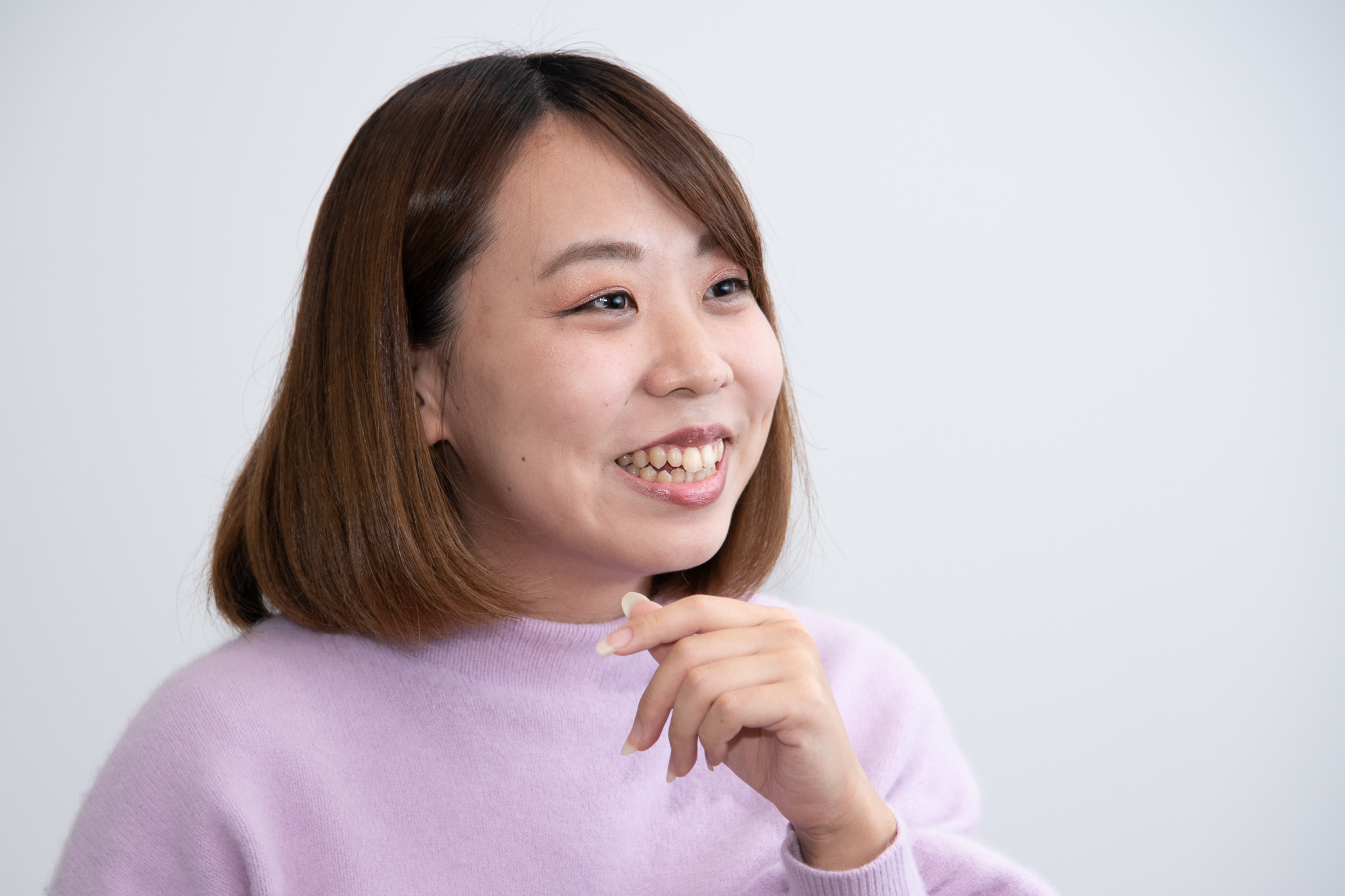 The "em" line of cosmetics is designed to suit the needs of modern women with fast-paced daily lives. Being smaller than half of the size of regular cosmetics, mini-cosmetics are easy to carry around for a quick freshen-up during the day. The brand's thumb-sized lipstick in three colors is now available for purchase online. The company started test-marketing in November 2018 and rolled out its products in February 2019.
We ask Ms Fuke, the company's spokesperson, to tell us how she discovered mini-cosmetics.
A high-school student with a curious mind talks about her discoveries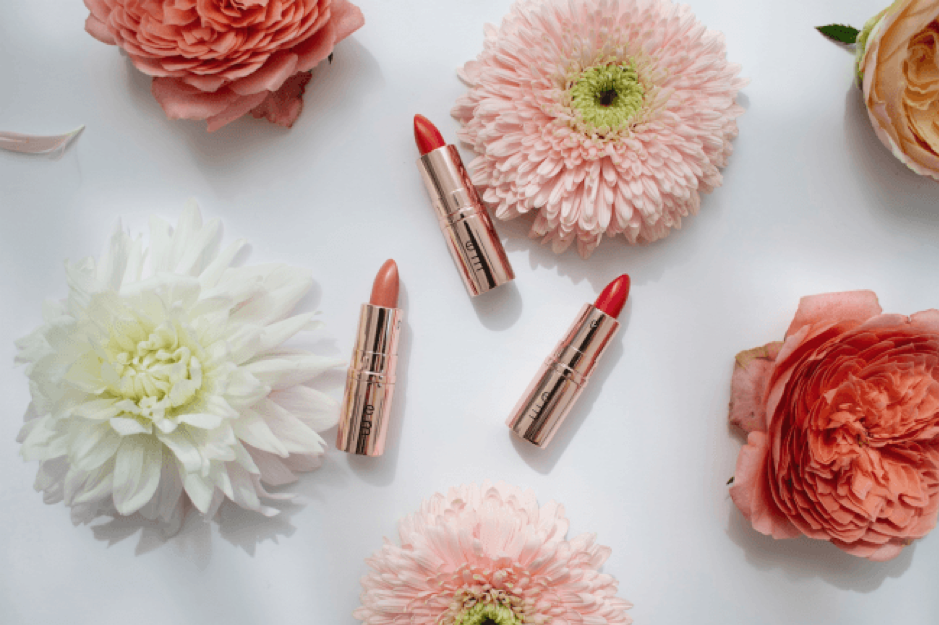 Minori Fuke: As my grandfather used to run a make-up company, cosmetics became part of my life since childhood. While most girls become familiar with beauty care brands when in senior high school, I had various make-up products in my possession already in junior high school. Being knowledgeable about beauty products, I realized it was an exciting experience for me to see my friends find out about new cosmetics. This way, hoping to discover novel beauty products, I set my sights on little-known make-up products from overseas.
Then I noticed that a lot of cosmetics products in the US were mini-sized. While mini-cosmetics have become known in Japan quite recently, I believe these mini-sized beauty products gained popularity in the US already 4-5 years ago. There are many make-up companies creating mini-sized cosmetics lines and stores have mini-cosmetics sections. This way, I noticed there is a market for mini-cosmetics.
Thus, being a student who enjoys make-up products, upon discovering about mini-cosmetics, Ms Fuke started viewing cosmetics from a business angle.
Recognizing the needs of the Japanese market
The sales of mini-sized make-up products in the US increased threefold over the three-year period in the 2015-2017, according to market research company The NPD Group. Such trend is explained by women's desire to try new cosmetics before using up the old ones.
Here we ask Ms Fuke about potential for mini-cosmetics in the Japanese market.
Minori Fuke: Similar to food products, cosmetics have the use-by date. Sealed cosmetic products last for three years under pharmaceutical laws, and cannot be sold past the expiration date. It is generally advised to consume unsealed cosmetics within a period of half a year to a year while the product is fresh. This is in particular relevant for lipstick products which are used daily and require attention from a hygiene point of view.
It may take more than 2-3 years to consume a regular-sized make-up product and most women use theirs for several years. People around me say they feel stressed about having to use cosmetics for more than a year considering hygienic aspect but do not wish to throw away without a particular reason.
Thus, I assumed that Japanese consumers might be interested in mini-cosmetics if informed that such products can be consumed before the expiration date passes.
Ms Fuke also notes that in addition to hygienic benefits, mini-cosmetics are easy to carry around.
Minori Fuke: Regular-sized cosmetics do not always fit into a make-up bag, and in this respect, mini-cosmetics may benefit consumers in Japan even more than Americans. Japanese people often travel by train and it is common to see women freshen up their make-up in a public restroom inside a station building. Meanwhile, as American women often travel by car, they can leave their make-up bag in a car and carry bigger-size cosmetics to freshen up inside a car. Considering such differences between countries, I assumed mini-cosmetics might gain even greater traction among Japanese consumers.
Ms Fuke identified consumers' need for cosmetics which are small enough to carry around and consumable before the use-by date, so she came up with an idea of mini-cosmetics. She also recognized that recent fashion for small-size accessories such as bags and purses could provide a tailwind for mini-sized beauty products.
Minori Fuke: There is a trend for small accessories among young girls. Many high-school and college students see mini-sized items as cool fashion.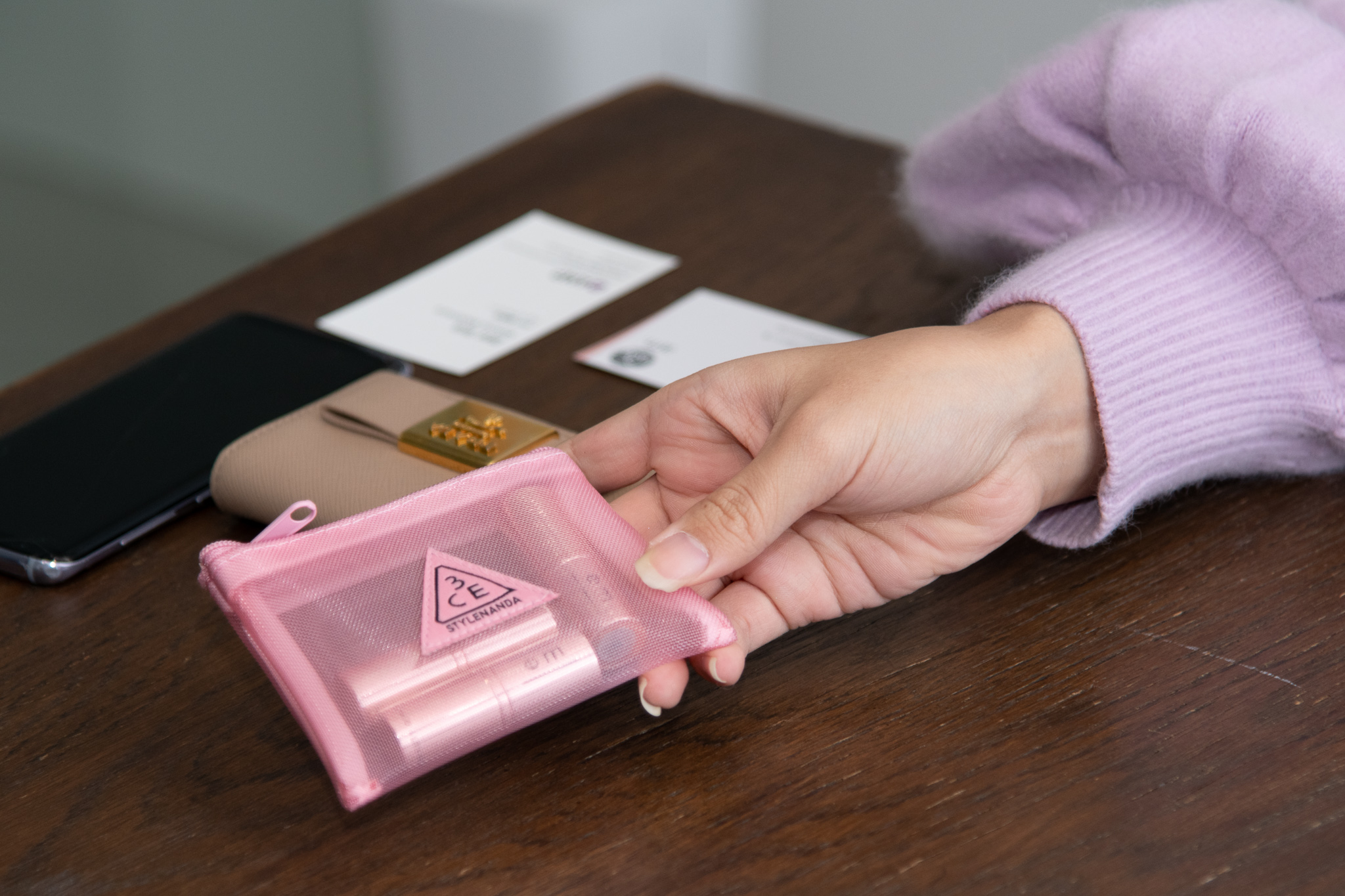 Determined to succeed as an entrepreneur
We ask Ms Fuke why she decided to start up a company instead of joining a leading cosmetics firm to create a new beauty care line.
Minori Fuke: As a new employee of a major cosmetics firm, I wouldn't have been able to start working on brand creation right away. I perceived that other competitors would have emerged if I did not create a brand within two years since mini-cosmetics appeared in the list of @cosme's trending keywords. I needed to start the work without delay while the tailwinds were favorable.
She made a decision to start a business right before college graduation. Declined a job offer, and found employment on half a year to a year contract basis so as to prepare for starting up a business in parallel. This is how she explains her determination to become an entrepreneur.
Minori Fuke: I intentionally put myself in a situation when it becomes difficult to retreat. Thinking over a project without taking action means one can change direction at any moment. When I shared my thoughts about starting a mini-cosmetics business with people around me, I was told it would be difficult to find employment as a person without prior professional achievements in case I give up my start-up endeavor. On the other hand, various opportunities would arise for a person who decides to start anew halfway through a career.
But I think it's a plus that I do not have an escape route. With the support of people around me, I took up the challenge.
Minori Fuke: It seemed clear to me that mini-cosmetics would have a significant presence in the beauty care market. Rather than feeling anxious about becoming an entrepreneur, I was afraid I would regret about missed opportunities.
It took a year and a half until the project entered the execution stage. The process of looking for a manufacturer, finding suitable containers and preparing samples is time-consuming and it took a while until the products became available for sale.
Minori Fuke: I started studying the cosmetics ingredients and learned a lot through communication with the manufacturer's researchers and salespeople. Bearing in mind skincare effects, adjusting the color and preparing several samples, we developed and launched the final product.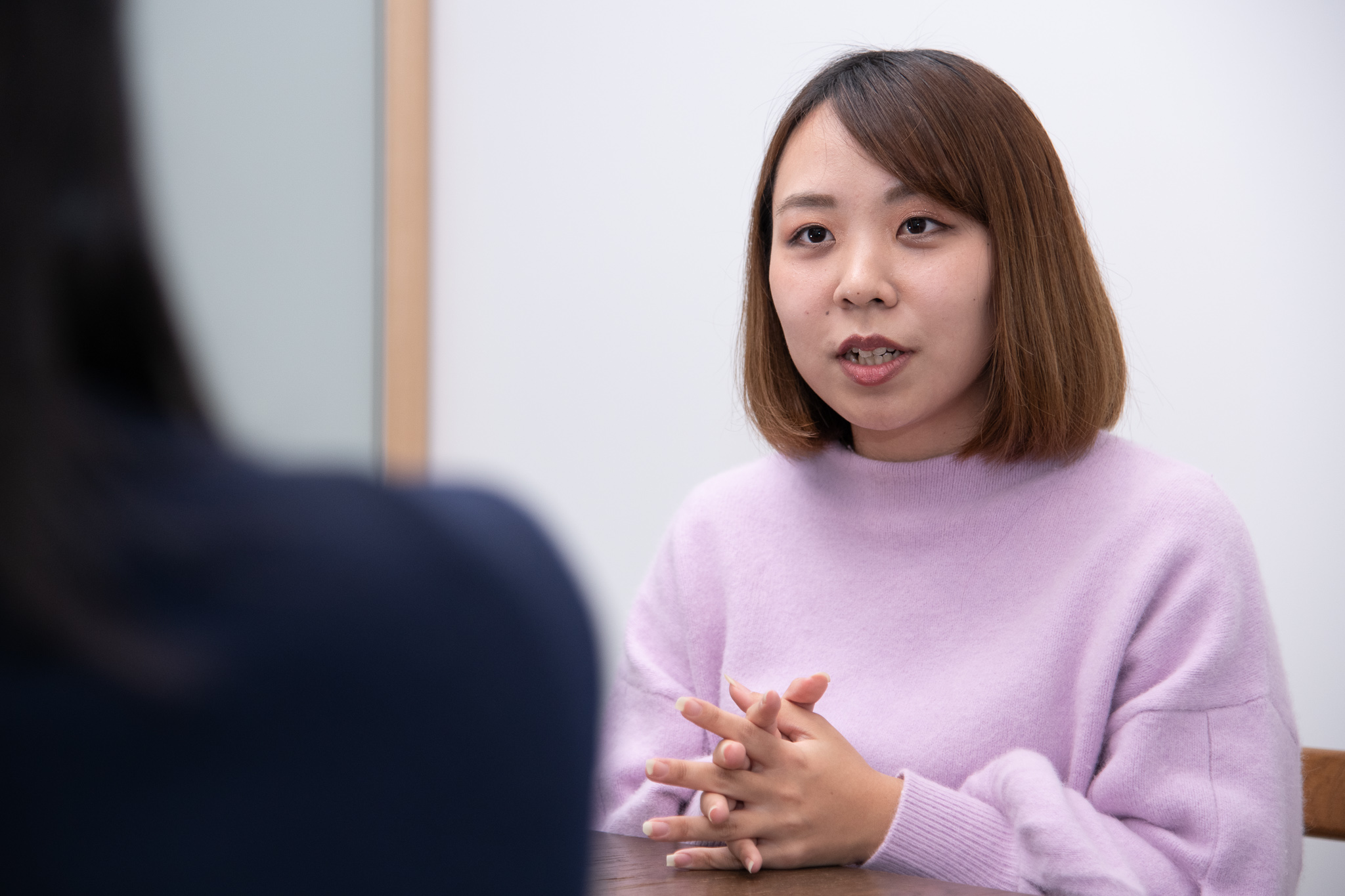 Creating cosmetics for modern lifestyles
As of February 2019, product promotion is mostly conducted through social media and online store without including advertising and retail activities.
Considering a lot of other make-up companies have started mini-cosmetics brands, we ask Ms Fuke how she plans to differentiate her products to compete with other firms.
Minori Fuke: Our strength is that we specialize in mini-cosmetics. Unlike other companies which offer beauty care products of both regular and small size, we can emphasize the merits of mini-cosmetics such as hygienic benefits of consuming before the use-by date.
The issue of the use-by date for cosmetic products has been widely discussed on social media.
Minori Fuke: Although people know intuitively about hygienic benefits of mini-cosmetics, actually talking about this issue has drawn the attention of consumers. Among distinctive features of mini-cosmetics brand "em" are hygienic benefits and easy-to-carry size, and I think the hygienic benefits specifically differentiate our products.
Ms Fuke believes brand "em" would appeal to consumers of various ages.
Minori Fuke: Compared to apparel, a cosmetics brand can transcend age categories. There are brands which appeal to both high-school girls and women in their fifties. Therefore, to convey a message about our product, we focus on brand image rather than on age category. As our promotion activities mainly take place on social media, most buyers of our product are in their twenties. However, with advancing age of Instagram users, there are also customers in their forties. We intend to create our social media channels so as to appeal to various needs of our customers such as people who wish to carry around smaller items and women with fast-paced daily lives.
Finally, we ask Ms Fuke how she sees the future of her company's business.
Minori Fuke: We would like to sell our products not only online but also in traditional bricks-and-mortar shops. One of our customers commented that the size of cosmetics turned out to be even smaller than she thought which means we have to work further on presenting our products online. We would like to make it possible for customers to actually hold our products in their hands and compare. However, as we are living in the age of internet, we will continue using social media and e-commerce to showcase our strengths.
Ms Fuke says she intends to further expand the product line-up by adding foundation, rouge and other items.
"I hope to position "em" as a brand which includes all types of make-up products. This way, all beauty care items used daily by consumers will become available as mini-sized cosmetics," says Ms Fuke with a bright smile.
Original text: https://ampmedia.jp/2019/03/18/interview-gracemode/