*This is a machine-translated text of the original article.
Kodansha Ltd announced about launch of the "MANGA Day-to-day" project featuring manga creations of over 50 artists.
Artists' works will be published on Twitter and Kodansha's Comic DAYS website starting from June 15.
While Kodansha has been publishing essays about "life after April 1 2020 in a time of social distancing" by over 50 novelists on its "TREE" literary news site, the new project carries the same theme but is based on "manga comics" artistic expression.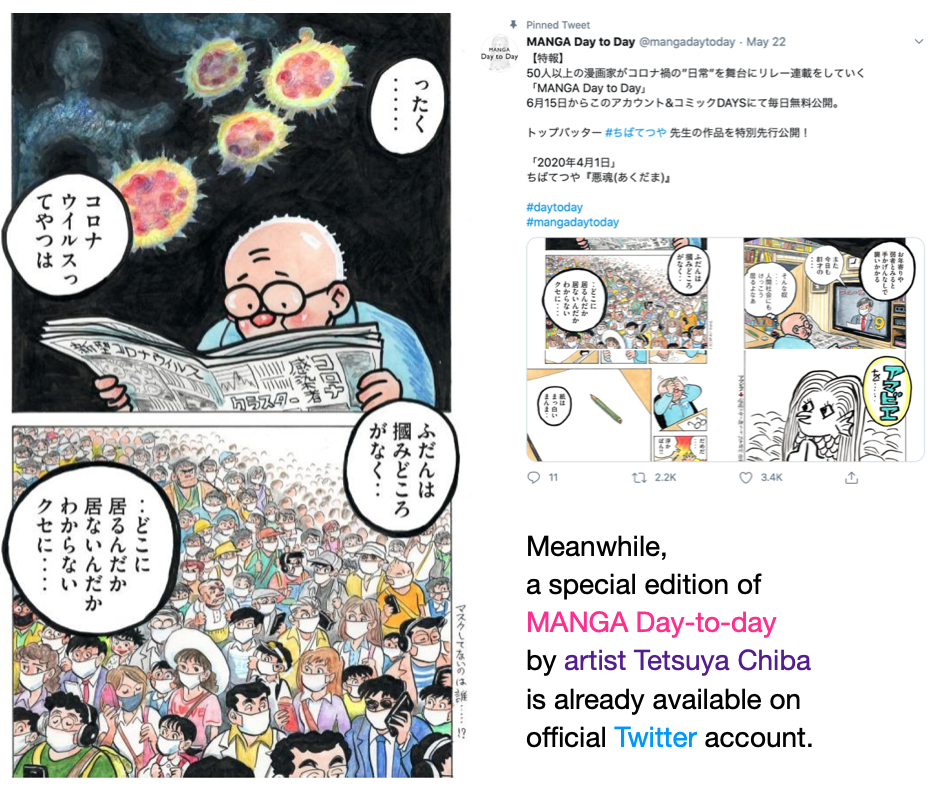 The company also plans to publish two versions of books in early 2021: one is a collection of essays and the other is a collection of manga comics. Both books are intended to record the current turbulent time of coronavirus lockdown to be read by posterity.
Kodansha hopes this project will let more people discover and further explore the art of manga.
Original Text: https://ampmedia.jp/2020/05/22/kodansha-3/