※This is a machine-translated text of the original article.
Three parties of Miura City, Keikyu Corporation and Times Mobility Co Ltd announced that they had concluded a "basic agreement on tourism area development project in Miura Peninsula" for the purpose of regional revitalization and tourism promotion in Miura Peninsula in cooperation with each other.
Keikyu Corporation and Times Mobility have worked together to improve the value of railway lines and revitalize the area around the Miura Peninsula by deploying car-sharing vehicles around stations, providing "Keikyu Rail & Car Share" (*1) services for PASMO users, and "Drive Check-in" (*2) services for visitors to tourist facilities of the Keikyu Group.
In this collaboration, it will analyze the usage data of Times Car Share and work on various plans related to the development of tourist regions, which will lead to more tourists repeating and more staying hours, and to the acquisition of new tourist groups.
Specifically, have opened Times Car Share service points and parking lots around tourist spots and stations owned by Miura City and Keikyu Corporation.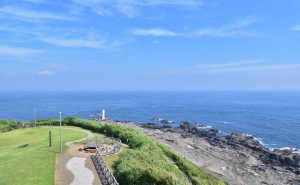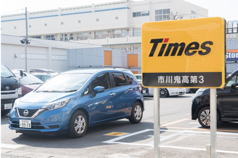 The company says it will improve the convenience of traffic in Miura City by expanding its mobile services.
In conjunction with this collaboration, "Keikyu Rail & Car Share" service point opened at Miurakaigan Station, which is a second opening in Miura city. The other one is a parking lot located in Misakiguchi Station.
Kyokyu Misaki-guchi Station parking lot was followed by the second Keikyu Rail & Car Share station in Miura City, which was opened in front of Miura coast station.
In early March, a new parking lot is scheduled to be constructed in Aburatsubo area of Miura City.
The three parties said that they will continue to support tourism in the Miura Peninsula and promote visits by using the media they possess, while working to further improve the convenience of traffic in Miura City and provide services related to the creation of tourist regions.
(*1) Users of the Keikyu Line are awarded a discount of 220 yen for Times Car Share service use.
(*2) Users of drive check-in facilities are awarded Times Car Share e-ticket which provides discount for repeated use of the service.
Original Text: https://ampmedia.jp/2020/02/11/miura/