Tokyo-based park corporation, a floral design business, has announced about its partnership with "point 0 marunouchi", a workspace provider in the city's financial district.
"Indoor Park Monitoring System", developed by park corporation's botanical design brand "parkERs" (with its patent application filed), is a business-to-business service which allows automated operation of interior gardens.
Currently operating at the shared office space of "point 0 marunouchi", "Indoor Park" is a cloud-based system which uses camera and sensor devices to collect data such as room temperature, humidity, soil temperature, light, soil acidity, etc. Its automated irrigation system supplies water to plants as per data indicators.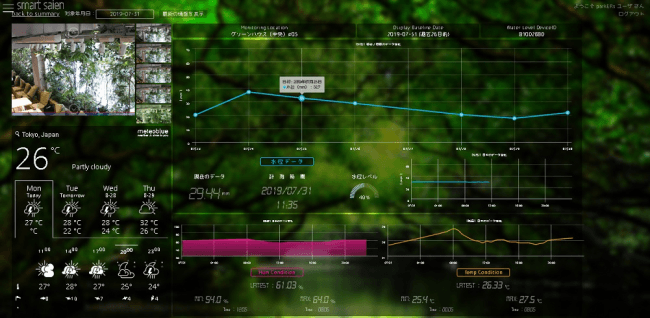 The company's botanical specialist staff conduct remote monitoring of the data, which is shown in real-time on their computer screens, and fine-tune the water supply accordingly.
parkERs plans to use the collected data for further analysis so as to continue improving the accuracy of water supply.
In addition to offering its expertise in flowers and plants, parkERs aims to create a space with  a "walk in the park" feeling, where people can enjoy their time surrounded by greenery.